Vacancy Receptionist
Posted on : 17 May 2017 | Back | Print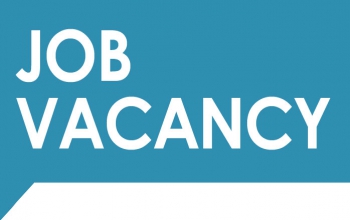 Vacancy: Receptionist

Location: Embassy of India, Ljubljana
Issuance Date: 17 May, 2017
Closing Date: 31 May, 2017
Employment: Fixed term contract for two years (including probation period)
Office Hours: 0800 to 1630 hrs

Open to:
Individuals who are eligible to work in Slovenia

All Applicants Must:
Meet all of the essential requirements stated below.
Have independent work authorization in Slovenia
Submit CVs with cover letters in English, stating their interest and suitability, by the closing date.

Mandatory Qualifications:
Education: General or vocational high school education.
Language: Fluency in English and Slovenian (speaking, reading and writing).

Experience and knowledge:
Relevant work experience in a similar position (at least 1 year).
Knowledge of general office procedures and practices, telephone calls, providing information.
Demonstrated experience working on a PC, ability to provide administrative support services.
Knowledge of commercial work will be an added value.

Computer Skills: Demanding MS-office work (Word, Excel), use of tables, MS Outlook and Internet, photo & graphics programme.

Abilities:
Ability to establish effective interpersonal relationship within a team and with colleagues and supervisors.

Personal Suitability:
Discretion, maintenance of professional demeanor

Summary: Provides general reception services and additional administrative support as required.

Selection Procedure:
Candidates short listed will be contacted for further assessment, including: a personal interview with a series of questions designed to evaluate each applicant's knowledge, abilities, competencies and personal suitability for the position. In addition, tests may be conducted to assist the selection board in assessing the applicant's qualifications, skills and language ability.
Reference verifications shall be conducted as a part of the hiring process.

Conditions of Employment (MUST BE MET):
The appointment of the successful candidate will be subject to a reliability security check obtained by the Management. To conduct the reliability check, the candidate will have to submit the following documents on being selected by the mission:
Police clearance certificate
Professional and educational certificates and mark sheets (i.e., academic transcripts)

How to apply:
Send you CV and cover letter in English (maximum one page) clearly indicating how you meet the listed screening requirements by mail or e-mail: info@indianembassy.si and a copy (Cc) to hoc.ljubljana@mea.gov.in. Failure to do so will result in the rejection of your application.

PLEASE QUOTE COMPETITION "Receptionist vacancy"

Only successful applicants will be notified at each stage of selection.
The Embassy of India, Ljubljana reserves all the rights to reject any or all the applications without stating any reason.
Go to Top | Back | Print